Resources
We produce a range of resources and publications for individuals and organisations, from our Annual and Quarterly Reports to 'Your Area' guides.
Our Annual and Quarterly Reports document Housing Options Scotland's recent developments, projects, and success stories. Click an image to give them a read to find out more about our organisation.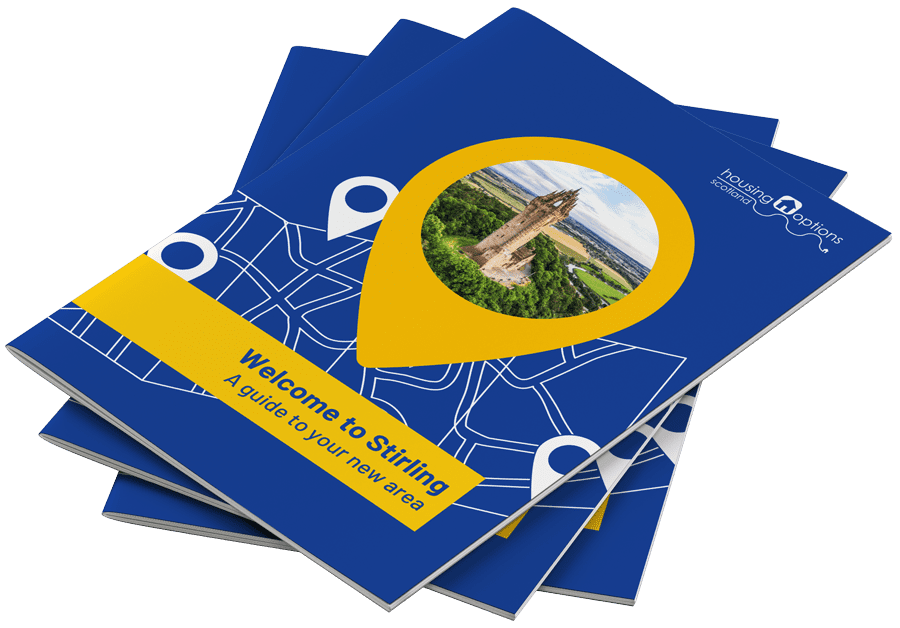 Are you moving home? Developed by our volunteers, the 'Your Area' guides are a helpful resource for everyone trying to find their way around a new area. They contain useful information tailored to each local authority and cover everything from bin collection days to local support services for carers.
The map and list below show all of the local authorities and the highlighted ones have 'Your Area' guides. Simply click on your local authority in the list and it will take you to the guide.
We are often involved in research projects offering our unique and expert perspective on the housing needs of disabled people, older adults and members of the Armed Forces community. Read about the research we have been involved with below: 
Written by HOS volunteers, we examined how the allocation policies of social housing providers throughout Scotland supported applicants with a learning disability.
Funded by the Forces in Mind Trust and in collaboration with the University of Stirling, Working Together  examines how organisations work together to support ex-Service personnel with housing problems, with a particular focus on the process of transition as people leave the Armed Forces.
In partnership with the University of Stirling, Match Me examines the effectiveness of allocations and lettings practice for accessible and adapted social housing in Scotland.
Between social housing allocation policies and the question of who is responsible for getting adaptations fitted to your home, the housing world can seem confusing. To help you navigate it, we have produced a range of videos that explain the most common problems and processes. To receive further help and explore your housing options, don't hesitate to get in touch.