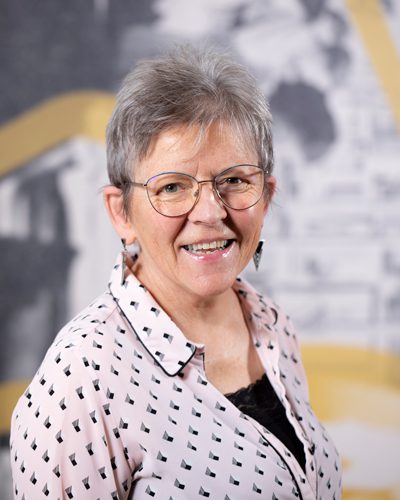 Margaret Follon - Chair
My name is Margaret and am privileged to be the Chair of Housing Options Scotland. I joined the board in 2010 because I wanted to be able to put something back in to the organisation who had helped me to find the right home in the right place.
I retired from further education in 2014 and over the years since then have been a member of the Mobility and Access Committee for Scotland and generally been an advocate on behalf of disabled and older people, across areas of health and social care, housing and transport. In 2018 I started working with the Stillbirth and Antenatal Death Society (Lothians), which supports parents who have lost children before and immediately after birth.
I really like working with HOS both from a personal and professional point of view, members of Staff and the board are friendly, supportive and dedicated. They are a pleasure to work with and it is always a positive experience.
I am a dedicate member of the tartan army and continually look forward to better times. I am really delighted that the women's team are getting the success they deserve.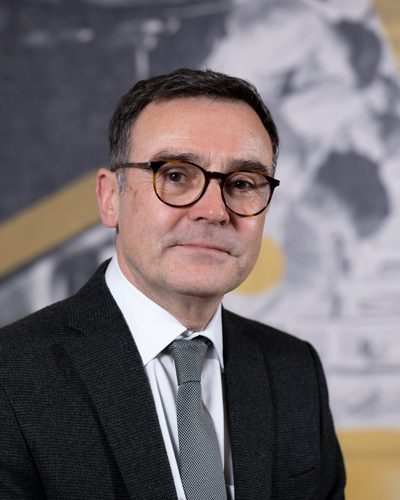 Tim Pogson - Board Member
I joined the Board of HOS in 2009 and have enjoyed seeing the organisation grow and flourish over the years since then.
My whole career has been spent in the social housing sector, initially working for a local authority, and since then working for organisations that have a national role in supporting networks of housing practitioners and social landlord organisations to deliver better performance. I currently work for Scotland's Housing Network as a Service Improvement Manager.
Seeing HOS achieve positive outcomes for its clients is particularly satisfying for me, as someone who has spent their career in housing with a particular focus on homelessness, but also as someone with direct experience of the impacts of inappropriate housing on the family of a person with a physical disability, and also having a brother who is a veteran.
In 2022, I was elected a councillor for the Edinburgh ward of Southside Newington, which is also my home. I hope my professional experience will help to address some of the significant housing
challenges faced in the city.
In my spare time, I like to make a night out of a visit to one of our excellent theatres.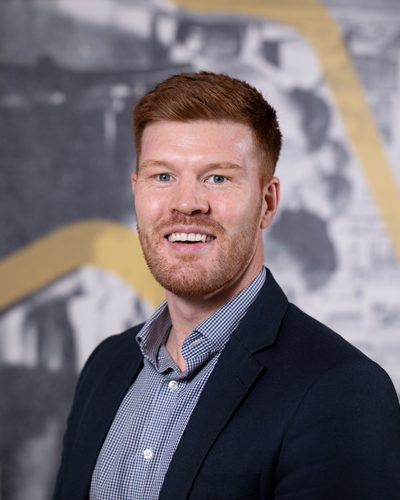 Dan Blake - Board Member
I joined the HOS Board in November 2020, having enjoyed working alongside and accessing the teams advice and support in various capacities throughout my career for over 13 years. I have always admired the person centred nature of HOS outcomes for clients and feel very honoured to now be influencing the work of the organisation through my participation on its Board. 
I currently work for Berwickshire Housing Association as their Operations Director with responsibility for the strategic delivery of all housing services and wider community initiatives. I began my career in Glasgow's East End, working for a community based housing association with Milnbank HA,
before progressing to West Lothian Housing Partnership, Barony Housing Association and latterly Loretto Housing Association, all part of Wheatley Group. I am a proud member of the Chartered Institute of Housing (CIHM), formerly holding a seat on its Board over a two-year term. I have been involved in work with Glasgow and West of Scotland Forum for Housing Associations and more recently have been an active contributor to the Scottish Federation of Housing Associations 'Innovation and Future Thinking' programme.
In my personal time I enjoy keeping fit, getting outdoors and going on trips and adventures with my family. I am a life long Hibernian supporter and attribute a great deal of personal resilience to this fact.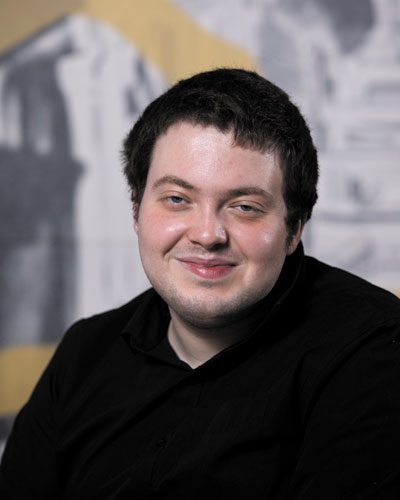 Dylan Cummings - Board Member
I'm Dylan and I'm excited to be on the Board for Housing Options Scotland. I'm a wheelchair user
with Cerebral Palsy. I joined the board in 2023 because I wanted to remain a part of HOS after they helped me find a wheelchair accessible flat. Their staff are also a joy to work with. I bring a wealth of knowledge to the board in particular around housing accessibility and the needs of clients with disabilities. I have both a bachelors and masters degree in Journalism.
I'm also a Wheelchair Basketball commentator. I've commentated on several events such as; World Championships, European Championships, European Champions Cups and Copa Americas. I attended the Tokyo 2020 Paralympics as a Journalist. My goal is to commentate at a Paralympic Games.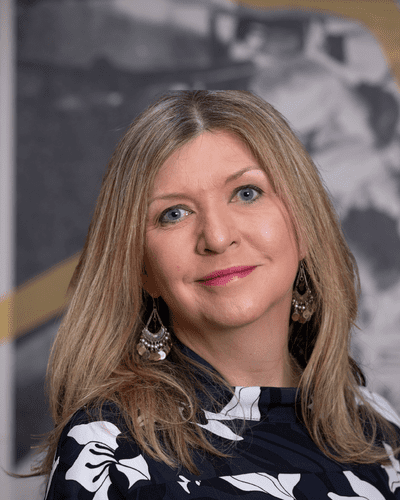 Sheenagh Simpson - Board Member
I joined the HOS Board in 2018 having worked with them professionally in the past.  I was always impressed by their ethos and commitment to achieving outcomes that were led by the needs and aspirations of their clients.  It was therefore a privilege to be invited to join the Board.
My day job is in public policy development and research and over the years I've worked in central and local government, the third sector and as an independent consultant.  Although I've worked across most policy areas during my career, housing has always been a particular passion and I worked within it almost exclusively for 13 years.  I believe 
that having a home of the right type in the right place can make such a positive contribution to a person's health and well being and, in some cases, can be transformative.  This is why me and HOS are a great fit!
Outside this, I enjoy activities that reach the parts of the brain policy development can't, so lots of creativity, especially anything involving making with textiles and yarn, cooking and baking for family and friends, listening to music, and taking in a film.  I'm also a 20th century design nerd. One thing most people don't know about me is that I like nothing better than a Saturday evening cooking and kitchen disco session to Craig Charles' Funk and Soul Show on BBC 6Music!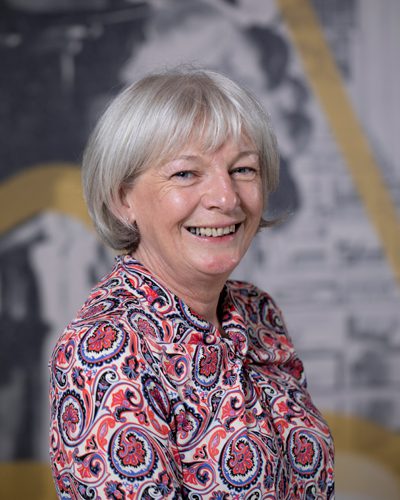 Pauline McHugh - Board Member
I have been a member of HOS's board since June 2018. I was invited to join the board after meeting up again with Moira who I worked with many years ago.
I currently work in the third sector as a manager of a housing support service for military veterans. Over the past 35 years I have worked in health, social work and the third sector as a nurse, commissioner and manager of support services, predominantly with people with learning disabilities.
My favourite thing about HOS is its adaptability and that it helps people with any housing need rather than being limited to a specific area.
When not working I try to be active and enjoy cycling, yoga, holidays and I am just starting to get back into running. I am also managing my fear of water and try to swim regularly.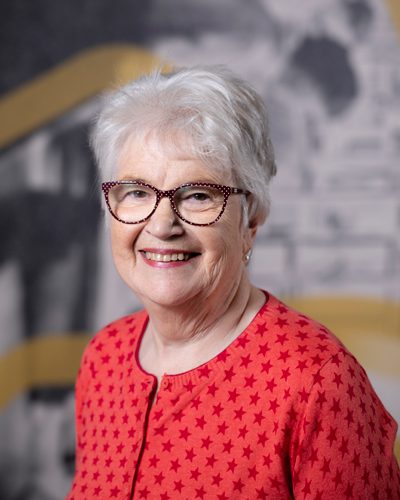 Christine Jackson - Board Member
I have been a volunteer for Housing Options Scotland for many years and finally succumbed to join the board in February 2019!
I joined the board as I had received help to enable my son (who has a learning disability and a mental health condition) into independent living. I feel strongly that without the help from HOS I would never have achieved the outcome that I did.
My favourite thing about HOS is the fact that there is always someone at the end of a phone with help and support and I have direct experience of how important this is.
I am retired, enjoy meeting friends, traveling with family, Pilates class and Strictly Come Dancing (which I know is also the CEO's guilty pleasure). I am a great animal lover, particularly my mini Schnauzer Ella. 
People would hopefully describe me as fair, reliable, trustworthy and optimistic!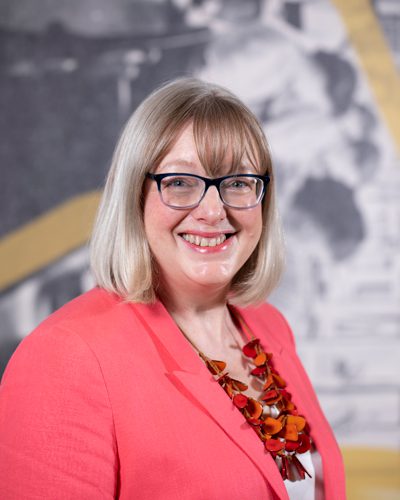 Ann Marie Penman - Board Member
I became a board member in 2019 after  being a housing options client for around seven years. Although I have still not yet found my housing solution, I am hugely appreciative of the fact that housing options have been with me every step of the way and continue to offer me support and advice. 
 Following a 20 year career in education and children's services, I'm now an (almost) full-time carer for my 11 year old disabled daughter as well as looking after my 13 year old son, but also run my own business offering training and consultancy in education services. 
My favourite way of relaxing is to cook. I'm a demonstrator for the best kitchen appliance in the world which  gives me the opportunity to get  out and about, meet fantastic people and share the love of cooking.
Something that very few people know about me is I love to enter competitions. My best prize so far was a week long trip to California.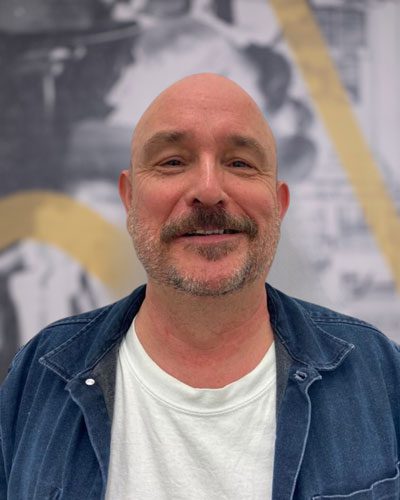 Graham Hutchison - Board Member
I recently joined the board of Housing Options Scotland and I am privileged to be part of an organisation that continually supports people with their housing needs.
Initially, I graduated from Strathclyde University with degrees in Building Engineering, Architecture, Facilities & Project Management. Further, I have degrees in Japanese Studies [language, business, and culture] from Stirling and Saitama University in Japan. Currently, Graham is doing a PhD at the Royal College of Art in London, researching more-than-human actants in the design research process and in practice.
I have worked as a designer of 'things' and a design/brand/creative consultant in Asia, Europe and North America. I have held numerous board positions, from boutique design companies to globally integrated advertising agencies.
Further, I owned a small integrated design consultancy headquartered in Toronto. In Canada, I designed and positioned national charities. Further, whilst living in London, I volunteered for Save the Children, which I enjoyed very much. I made many friends with Save the Children during this hectic but worthwhile period.
I have recently moved house, with the aid of Housing Options Scotland, to a cottage built in 1748; my time is spent trying to stop walls falling, damp rising, or freewheeling around the house on my office chair on the floors that have never been level. Additionally, I love gardening, which is just as well as my garden looks like the Amazon basin.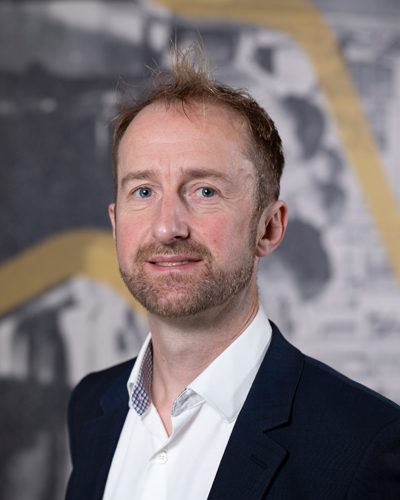 Alisdair Clements - Board Member
I have been a board member of Housing Options Scotland since 2019, and feel very privileged to be part of the organisation and the great work that it does.
I became involved with Housing Options Scotland in 2017, assisting clients of the organisation through my work as an Architect when they needed an alternative view of how adaptations could be made to their homes. The changes we often propose are  designed  to help people stay in their own homes when their circumstances change unexpectedly, while maintaining a decent quality of life & housing environment.
I currently run a Social Enterprise Architecture & Design practice in Glasgow, designing buildings for a wide range of users, but with a specialism in supporting those in the third sector realise their built visions. The fields we now work in include community architecture, design for older people, best practice design
 for those with dementia and other cognitive impairments, older person housing, bespoke office design, and the odd ferry terminal!  We also provide consultancy and research in to best practice, analysing why, what and how we build, and the impact of the act of construction. Our practice also supports alternative routes to being an Architect, employing and supporting modern apprentices as school leavers in to the profession.
At the weekends, I am a keen runner, with a developing a taste for running up hills, and can often also be found lost somewhere on long bike runs. I enjoy nothing more than relaxing in the outdoors with a tent, open fire and beach. Something no many people know about me is that I am also a qualified Remedial & Sports Massage Therapist!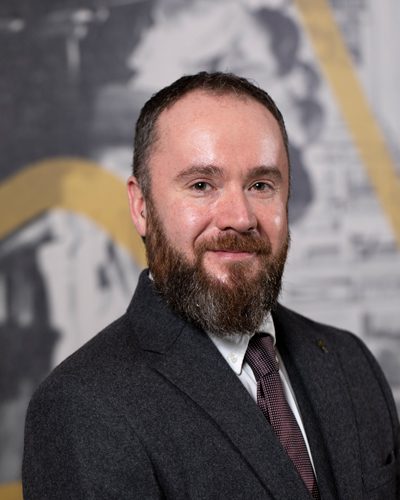 Fraser Gilmore - Board Member
My name is Fraser Gilmore and I joined the board in 2022. I was lucky enough to have worked for Housing Options Scotland for a decade between 2010 and 2020, before taking on my current role of Executive Director & Head of Scotland for Care Opinion.
Over my career, I have worked to support and elevate the voices of some of the most vulnerable people in society, including disabled people, older people, disabled veterans and homeless people. In my new role, I continue this work by supporting the public to give feedback to health and care services across Scotland, to help make them better for everyone.
I was delighted to join the board of Housing Options Scotland, as I know the vital work the organisation provides to disabled people, older people and veterans.
Outside of work I really enjoy Yoga, Theatre, Reading, Hiking, Travel and Food (both making it myself and eating out).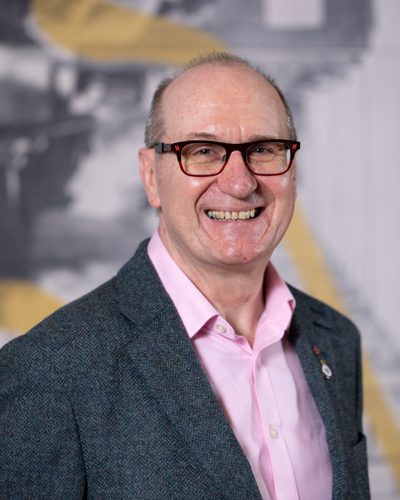 Stephen Johnstone - Board Member
I joined the board in November 2022, having initially been encouraged by Moira Bayne to become a veteran volunteer with the 'Military Matters' programme. As a semi-retired man, fortunate enough to have had wholly fulfilling military and business careers, I have time and energy and am ready to help those in our communities, veterans and all, to secure viable and appropriate housing, in whatever way I can.
Based in my home city of Dundee, I have enjoyed a highly successful and hugely developmental 25- year army career in the Royal Corps of Signals, from joining as a teenage soldier to retiring as an officer in 2004; I was privileged to be honoured as a Member of the Order of the British Empire for services in NATO and the Former Yugoslavia Republic crisis in 1995.
Throughout my service career I always felt a huge sense of satisfaction in serving my country; the relationships I developed with the nature of service life, afforded me the best possible transition to a second career and motivates me to do what I can to still 'serve'.
On a part-time basis I still consult on business and technology assignments for Government departments, assessing high-risk programmes as an independent consultant.
In my spare time I enjoy staying fit, I run a lot, and I like to travel!

If you require support from Housing Options Scotland, please fill out our Get Help form by clicking below.