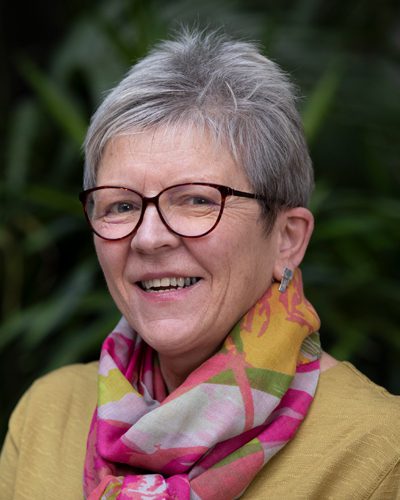 Margaret Follon - Chair
My name is Margaret and am privileged to be the Chair of Housing Options Scotland. I joined the board in 2010 because I wanted to be able to put something back in to the organisation who had helped me to find the right home in the right place.
I retired from further education in 2014 and over the years since then have been a member of the Mobility and Access Committee for Scotland and generally been an advocate on behalf of disabled and older people, across areas of health and social care, housing and transport. In 2018 I started working with the Stillbirth and Antenatal Death Society (Lothians), which supports parents who have lost children before and immediately after birth.
I really like working with HOS both from a personal and professional point of view, members of Staff and the board are friendly, supportive and dedicated. They are a pleasure to work with and it is always a positive experience.
I am a dedicate member of the tartan army and continually look forward to better times. I am really delighted that the women's team are getting the success they deserve.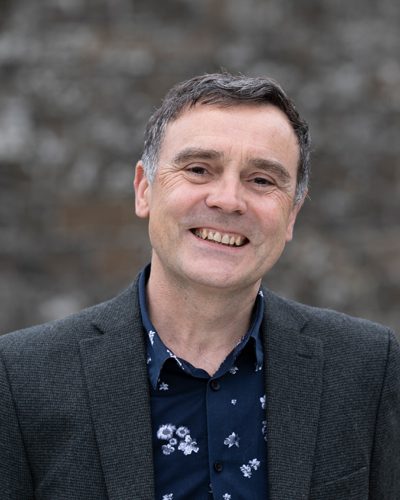 Tim Pogson - Vice Chair
I have been a Board Member with Housing Options Scotland since 2009. I also sit on the Fundraising Subcommittee. HOS is a terrific organisation to be involved with. Not only does the whole organisation, staff, Board and volunteers, have a wonderful feel of a collective family, but it also does fabulous work supporting its clients across Scotland. I was delighted to be invited to join the Board of HOS and I have been delighted to support its excellent work over the years since.
My day job is as a Service Improvement Manager with Scotland's Housing Network, where we provide performance improvement support for our, currently, 130 local authority and housing association members.
Outside of work, I enjoy being involved at a local level in politics, though 'enjoy' isn't always necessarily the right word! I love going to the theatre and travelling to far-flung places, although I always look forward to getting home to my two cats. I am also a member of my Community Council where we take an interest in the planning and environmental issues affecting the Edinburgh Southside.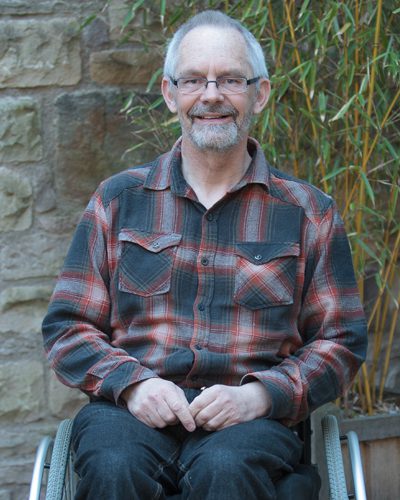 Bill Gray - Board Member
I started my exploration of Disability Equality in 1988 when the Social Model of Disability was first introduced to Scotland. Shortly after, the Open University provided a course in how to provide Training in Disability Issues. In turn this led to the forming of Fife Disability Equality Trainers, a group of disabled people who were all interested in promoting Disability Equality and is now the longest established such group in Scotland.
I was one of the founders of The Dunfermline Forum on Disability, Fife Independent Disability Network, was a founding member of Dunfermline Advocacy Initiative and Fife Direct Payments Support Group. I served on the Committees of all of these organisations.
Other activities I have been involved with include being appointed a Tribunal member for Social Security appeals, a post I have held for over 25 years. I am the Retired Chair of the Board of Trustees of the Thistle Foundation, Vice Chair and founder member of the Dunfermline Citizen Advocacy Initiative and a Member of the Crown Office's Equality Advisory Group.
In 2010 I was awarded the MBE for his services to Diversity and Disability Equality Training.
I am also a qualified Yacht Master and I sail my 30 foot yacht round the coasts of Scotland, Northern England and Ireland.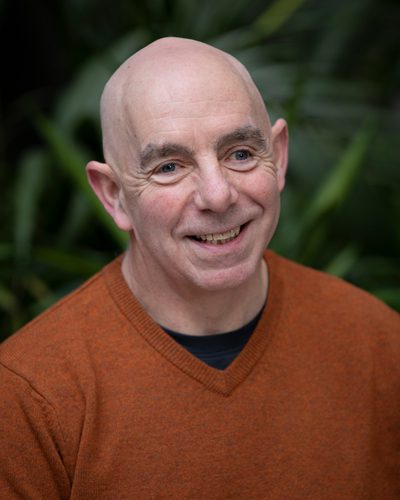 Gordon Macdonald - Board Member
My name is Gordon Macdonald and I am one of the longest serving board members, I joined the board in 2001 after being a client of Housing Options Scotland.  HOS successful solved my family's housing situation back in 1999, I have a walking disability and use a Rollator, my wife Margarget is registered blind and I am also her carer. We love our home as it is in the area my wife and I have lived all of our lives and it is where we brought up our son.
We live in a little town in Ross-shire called Evanton, just north of Inverness.  I attend meetings in the Highlands to raise awareness about HOS's achievements throughout Scotland. 
I know from my own experience that issues affecting disabled people in rural areas can be quite different to people living in urban areas, so I bring my own personal experience of this to the board.
I am an ambassador for Euan's Guide and I am an avid supporter of and attend Inverness Caledonian Football games.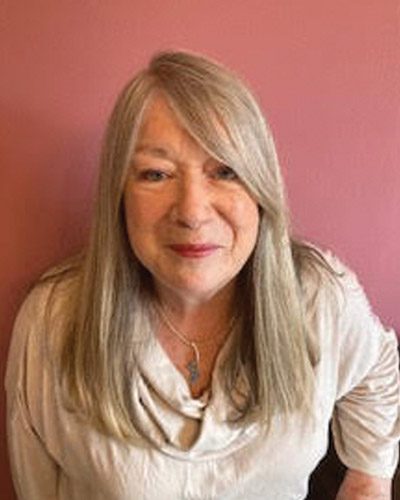 Audrey Birt - Board Member
I first met Housing Options Scotland when I chaired a session that Moira Bayne and HoS service users presented at. I was very impressed at how they ensured the couple had excellent quality of life, in spite of significant disabilities. It demonstrated beautifully what a person centred service is and the impact was absolutely life changing. Now I have spinal damage myself I especially recognise the crucial role of the charity. I'm pleased to have the opportunity to join the board and support such valuable work. 
My own career has taken me from nursing in the NHS to being a director of major health charities in Scotland and being the founding chair of the Health and Social Care Alliance, committed to  people with long term conditions and disabilities to enjoy the right to live well and have a powerful voice to shape policy and practice. Now I focus on coaching and consultancy influencing health and social care.
I'm a blogger on issues of living with breast cancer and disabilities. I'm fortunate to share my life with my husband Andrew, a rescue lurcher dog called Cara and a brown and white tabby cat called Koshka, also a rescue. Regular visits from our young grandson keep us busy and keep life full of joy.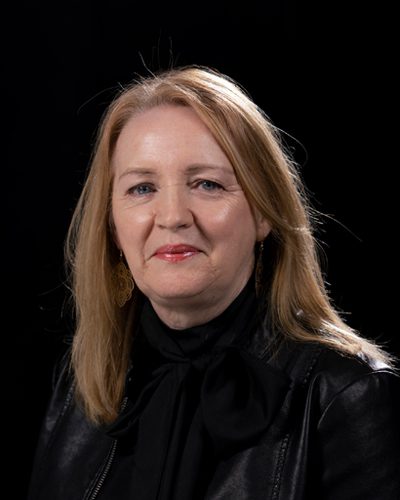 Carolynn Malone - Board Member
I was delighted to join the HOS board in December 2021. I have always admired the work they do and have watched as they grew and achieved success with their clients. I look forward to doing anything I can to help support the team.
I've been lucky to experience of a career in the private and public organisations. These range from The London Stock Exchange, then onto customer service in the house building industry which in turn led to a new career in social housing and social care.  Working for Cairn HA then a short spell at West Whitlawburn Housing Cooperative before taking up a senior management position with Abbeyfield.
I have a CIH Diploma in Housing, a SCQF level 10 in Leadership and Management and recently completed an OU Business Management credential on Improving organisational practice.
In May 2021, having led the Abbeyfield team through the challenges of C-19, I took voluntary redundancy.  Since then I have focused on spending time with family and helping my daughter with her childminding service. 
I love to get out on my road bike, to help blow away the cobwebs. I also set a goal to travel on every CalMac Ferry in Scotland hope to complete this in the next few months.  A life-long Ballet dancer, but the tutu is long gone…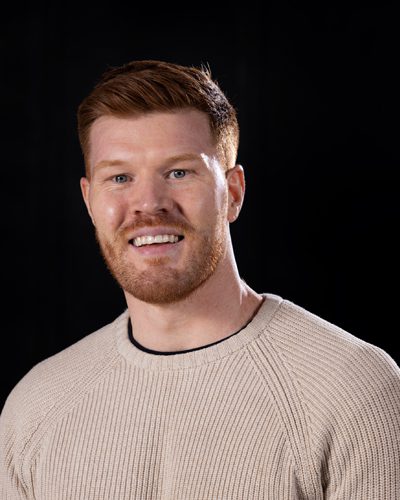 Dan Blake - Board Member
I joined the HOS Board in November 2020, having enjoyed working alongside and accessing the teams advice and support in various capacities throughout my career for over 13 years. I have always admired the person centred nature of HOS outcomes for clients and feel very honoured to now be influencing the work of the organisation through my participation on its Board. 
I currently work for Berwickshire Housing Association as their Operations Director with responsibility for the strategic delivery of all housing services and wider community initiatives. I began my career in Glasgow's East End, working for a community based housing association with Milnbank HA,
before progressing to West Lothian Housing Partnership, Barony Housing Association and latterly Loretto Housing Association, all part of Wheatley Group. I am a proud member of the Chartered Institute of Housing (CIHM), formerly holding a seat on its Board over a two-year term. I have been involved in work with Glasgow and West of Scotland Forum for Housing Associations and more recently have been an active contributor to the Scottish Federation of Housing Associations 'Innovation and Future Thinking' programme.
In my personal time I enjoy keeping fit, getting outdoors and going on trips and adventures with my family. I am a life long Hibernian supporter and attribute a great deal of personal resilience to this fact.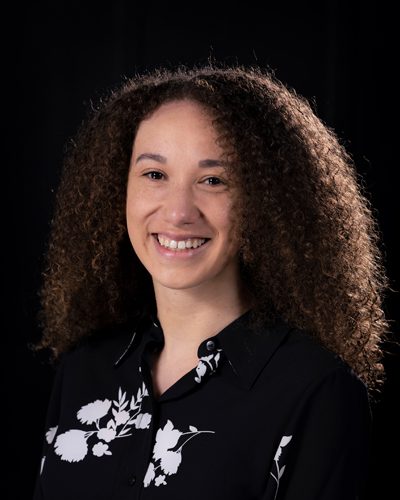 Lindsay Roches - Board Member
I started my career in housing through the GEM programme. In my graduate year, I worked for the Wheatley Group in the Research and Development team and I achieved CIH level 4. From there I joined Inverclyde Council as Housing Policy Officer. Most recently, I joined Queens Cross Housing Association as a Performance and Service Improvement Officer and have recently achieved Charted CIH status.
I am also on the board of Elderpark Housing Association, and want to be involved in shaping the housing sector in a positive way. I'm hoping to continue my journey and commitment to the sector by achieving a senior decision-making role that improves the lives of tenants. I am looking forward to being involved Housing Options Scotland in any way I can.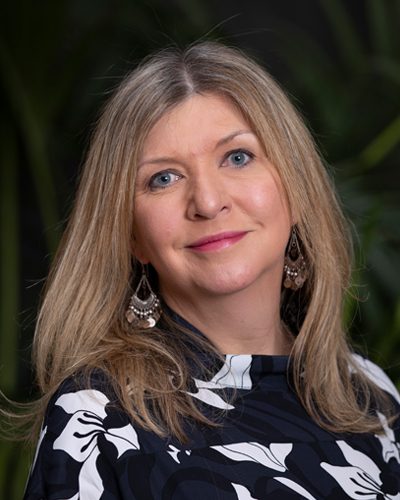 Sheenagh Simpson - Board Member
I joined the HOS Board in 2018 having worked with them professionally in the past.  I was always impressed by their ethos and commitment to achieving outcomes that were led by the needs and aspirations of their clients.  It was therefore a privilege to be invited to join the Board.
My day job is in public policy development and research and over the years I've worked in central and local government, the third sector and as an independent consultant.  Although I've worked across most policy areas during my career, housing has always been a particular passion and I worked within it almost exclusively for 13 years.  I believe 
that having a home of the right type in the right place can make such a positive contribution to a person's health and well being and, in some cases, can be transformative.  This is why me and HOS are a great fit!
Outside this, I enjoy activities that reach the parts of the brain policy development can't, so lots of creativity, especially anything involving making with textiles and yarn, cooking and baking for family and friends, listening to music, and taking in a film.  I'm also a 20th century design nerd. One thing most people don't know about me is that I like nothing better than a Saturday evening cooking and kitchen disco session to Craig Charles' Funk and Soul Show on BBC 6Music!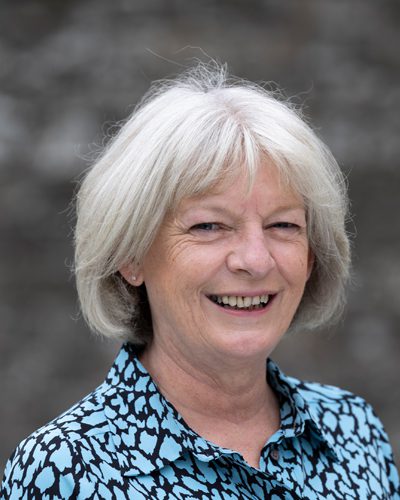 Pauline McHugh - Board Member
I have been a member of HOS's board since June 2018. I was invited to join the board after meeting up again with Moira who I worked with many years ago.
I currently work in the third sector as a manager of a housing support service for military veterans. Over the past 35 years I have worked in health, social work and the third sector as a nurse, commissioner and manager of support services, predominantly with people with learning disabilities.
My favourite thing about HOS is its adaptability and that it helps people with any housing need rather than being limited to a specific area.
When not working I try to be active and enjoy cycling, yoga, holidays and I am just starting to get back into running. I am also managing my fear of water and try to swim regularly.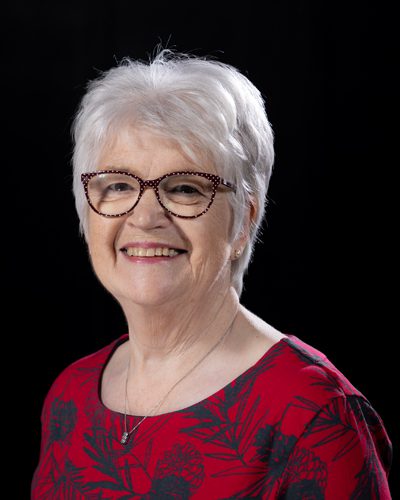 Christine Jackson - Board Member
I have been a volunteer for Housing Options Scotland for many years and finally succumbed to join the board in February 2019!
I joined the board as I had received help to enable my son (who has a learning disability and a mental health condition) into independent living. I feel strongly that without the help from HOS I would never have achieved the outcome that I did.
My favourite thing about HOS is the fact that there is always someone at the end of a phone with help and support and I have direct experience of how important this is.
I am retired, enjoy meeting friends, traveling with family, Pilates class and Strictly Come Dancing (which I know is also the CEO's guilty pleasure). I am a great animal lover, particularly my mini Schnauzer Ella. 
People would hopefully describe me as fair, reliable, trustworthy and optimistic!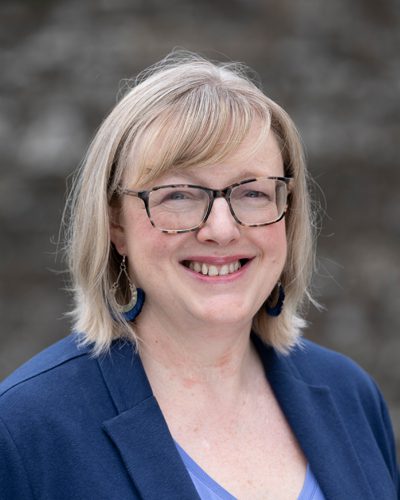 Ann Marie Penman - Board Member
I became a board member in 2019 after  being a housing options client for around seven years. Although I have still not yet found my housing solution, I am hugely appreciative of the fact that housing options have been with me every step of the way and continue to offer me support and advice. 
 Following a 20 year career in education and children's services, I'm now an (almost) full-time carer for my 11 year old disabled daughter as well as looking after my 13 year old son, but also run my own business offering training and consultancy in education services. 
My favourite way of relaxing is to cook. I'm a demonstrator for the best kitchen appliance in the world which  gives me the opportunity to get  out and about, meet fantastic people and share the love of cooking.
 Something that very few people know about me is I love to enter competitions. My best prize so far was a week long trip to California.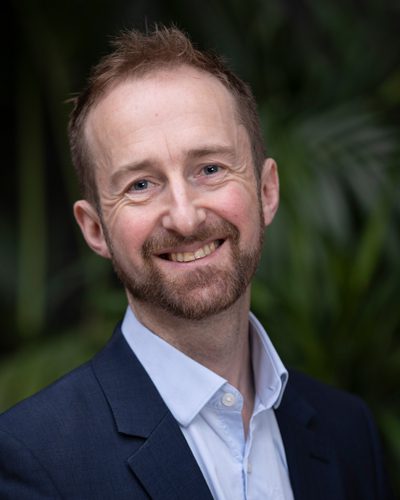 Alisdair Clements - Board Member
I have been a board member of Housing Options Scotland since 2019, and feel very privileged to be part of the organisation and the great work that it does.
I became involved with Housing Options Scotland in 2017, assisting clients of the organisation through my work as an Architect when they needed an alternative view of how adaptations could be made to their homes. The changes we often propose are  designed  to help people stay in their own homes when their circumstances change unexpectedly, while maintaining a decent quality of life & housing environment.
I currently run a Social Enterprise Architecture & Design practice in Glasgow, designing buildings for a wide range of users, but with a specialism in supporting those in the third sector realise their built visions. The fields we now work in include community architecture, design for older people, best practice design
 for those with dementia and other cognitive impairments, older person housing, bespoke office design, and the odd ferry terminal!  We also provide consultancy and research in to best practice, analysing why, what and how we build, and the impact of the act of construction. Our practice also supports alternative routes to being an Architect, employing and supporting modern apprentices as school leavers in to the profession.
At the weekends, I am a keen runner, with a developing a taste for running up hills, and can often also be found lost somewhere on long bike runs. I enjoy nothing more than relaxing in the outdoors with a tent, open fire and beach. Something no many people know about me is that I am also a qualified Remedial & Sports Massage Therapist!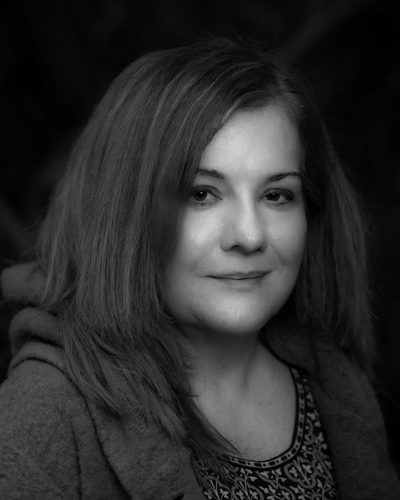 Karen McMillan - Finance Associate
I have had the pleasure of working with the passionate and committed team at Housing Options Scotland for eight years now and have watched the organisation develop from strength to strength, extending its reach against the backdrop of a very challenging funding climate. My role as Finance Associate involves supporting Moira and the Board with all matters financial, from accounting and cashflow to the organisation's longer-term financial strategy. That makes me well placed to comment on just how efficiently the charity operates. 
I am an accredited chartered certified accountant and have worked with a wide range of charity and third sector clients over the last twenty years, as an auditor and independent examiner, in an advisory capacity, and at Board level. 
I am also a qualified psychotherapist and when I am not helping charities with their sums, I can be found wearing my other hat down at Crisis Counselling in Erskine where I work with young people and older adults.
​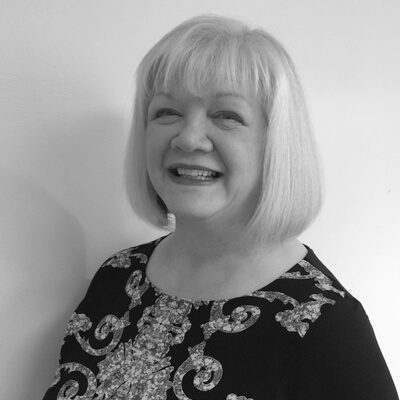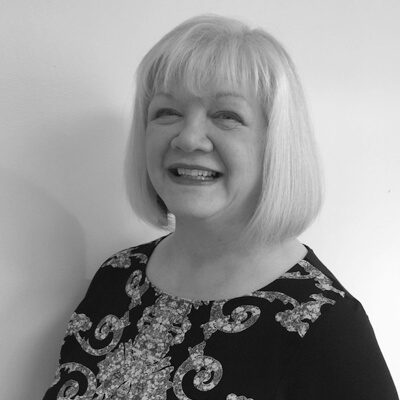 Fiona Campbell – Benefits Associate
My career in local government began in the social rented housing sector, specialising in housing benefits. Before I left in 2008, I was seconded to a policy & strategy team at the DWP where I project managed a nationwide initiative that involved many (business) trips to Brighton.  By far the scariest aspect of this job was having 20 minutes to prepare a briefing for the Minister, who was about to answer a question in the House of Commons.
Since 2009, I have been an independent consultant as well as undertaking representation work at appeal tribunals – mainly in disability benefits – and training new recruits to Citizens Advice Bureau.  This gave me time to develop my successful wedding music business – Hark! Wedding Music – which provides for a varied working life.
Following a chance meeting with Moira, I was invited to become a HOS associate where my main role is to provide advice and guidance on a wide range of benefit issues to HOS staff and their clients.
I recently acquired my first garden, discovering green fingers that I didn't know I had, and am happy to dispense gardening advice along with tips on how to successfully claim disability benefits.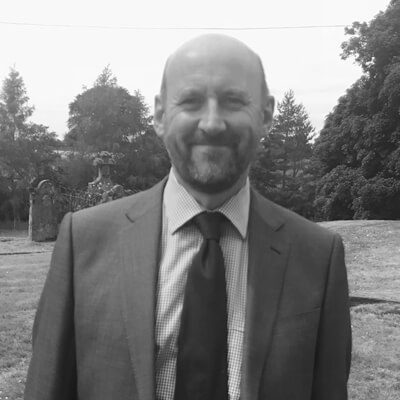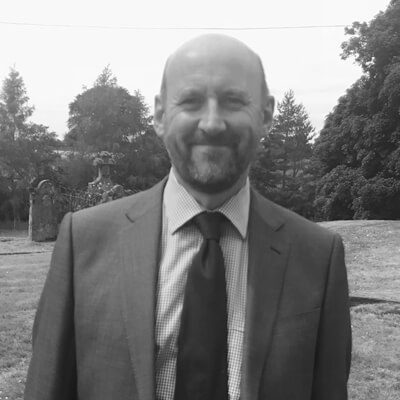 Tony Carruthers – Military Matters Associate
I am the Military Matters Consultant for Housing Options Scotland. I have had this role for 5 years and before that I spent 7 years on the HOS Board.
I help to establish and manage the key relationships between HOS and the military and veteran's community. I work with other members of the HOS Team to maintain Military Matters as a unique service for disabled veterans and serving personnel. I once served in the Royal Navy, so I am familiar with veteran's needs and how the armed forces work.  We have built great partnerships with the military and have secured funding to develop our services to target veterans, serving personnel and their families in housing need. We help them understand their options once they reach "Civvy Street".
In my "day job" I am a Human Resources (HR) consultant working with housing and care charities through my company Guardian People Solutions. I spent 15 years working in HR for a national housing and care provider, so I know the housing sector well.
I am married to Linda and we have two teenage daughters and a very lively dog. Between the 3 of them I don't seem to have too much spare time for anything else these days!!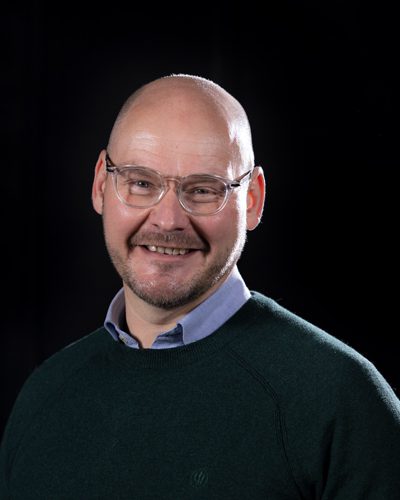 Paul Parsons – Communications Associate
I'm delighted to be an associate working with HOS to talk about its great work and make it easier for people to understand and access the help and support the HOS team provides. I've been championing good communication for two decades working as a campaigner, community engagement practitioner and public consultation adviser.
Years of work with disadvantaged people, people who live with disabilities, people who have English as a second language, and people who are deaf, blind, or deaf and blind have allowed him to specialise in communicating with people who some services described as 'hard to reach'.
I'm a strong advocate of a more inclusive society and an active supporter of social justice and equality issues. I've had some senior jobs in some big and well-known organisations and some unpaid voluntary roles with many others.
 I set up Keigh Communications in 2013 to help organisations talk to the people they serve. I spend most of my work time helping the NHS and local authorities make sure local people are properly consulted on changes to the services they use.
 At the weekends you're most likely to find me out and about on my road bike in search of fresh coffee and homemade cake.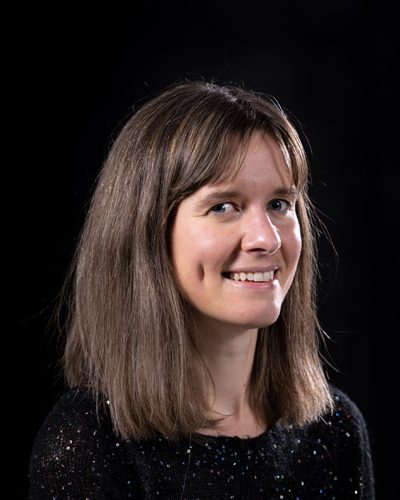 Charlie Pears-Wallace - Press & PR Associate
Hi, I'm Charlie, and I'm the Press Associate working with HOS – it's my job to make sure that the HOS message reaches as many people as possible. My background is marketing, but having been a volunteer in the past, I've always wanted to do more work with charities. Since marketing and PR so often work together, PR was the natural path to my work with HOS.  
The best thing about working with HOS is the fact that I am constantly inspired by what the team achieves, and I feel very privileged to be part of the charity. I feel really passionately about the cause, and when that weaves into the news, it's a great feeling. Everyone at HOS will go out of their way to help you, and they are endlessly patient when I'm pestering them for quotes or information!
My favourite things outside of work are my choir, baking, Strictly Come Dancing, and my dog Clover.

If you require support from Housing Options Scotland, please fill out our Get Help form by clicking below.