Housing Options Scotland are more usually involved in the process of helping clients who are on the hunt for a house, so it was unusual this week to find us meeting up with an elderly couple who are selling a magnificent country home in Dumfries. Our research associate, Helen Ross, met up with them to find out what the property has to offer, and to help them find the right people to take over ownership.
Rosemary and Iain have lived at Craigs farmhouse for nearly 30 years, moving in when Iain became vet of the Jockey Club. The location was a perfect match for a remit that covered Scotland and the north of England. It is no surprise that the couple fell instantly in love on first viewing this extensive property. Set in almost two acres, including the garden, a paddock area with a small stream, and a wooded area beyond, the traditional Georgian farmhouse and courtyard make an imposing impression.
Craigs offers colossal potential and value for money for the discerning buyer in this present property market. There is a range of flexible living and working accommodation on offer. The main farmhouse itself has three floors, with three public and three bedrooms on the ground and upper floors, and a further six rooms on the lower ground level allowing scope for living, sleeping, storage and recreation. In addition to the main family hub, the property also comes with a self-contained flat. At present, there is linked access from the main house, allowing ease of connection from one dwelling to another, but there is also a separate main door, so facilitating private living should it be used as a granny/teenage/nanny wing, or for rental. Should any purchaser wish to extend the scope for additional accommodation even further, there is also planning consent to convert the former steading to create another dwelling. This makes a potential three properties for the price of one!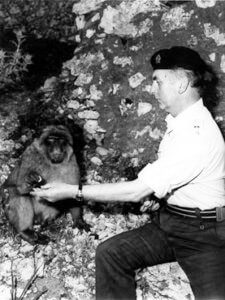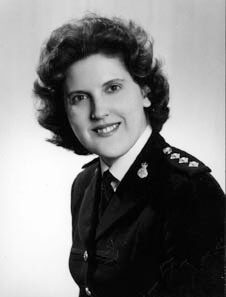 With such an asset, it is not surprising that Rosemary and Iain are reluctant sellers. The house has hosted an album of memories of happy gatherings with family and friends. "We once had fifteen students to stay for the weekend of my grandson's twenty-first birthday," Rosemary recalled. With the detached nature of the residency, there were presumably no constraints on the noise levels!
Craigs farmhouse needs new owners that will fully appreciate the unique opportunity on offer, and with so many people now choosing to work from home, the premises could be readily and easily adapted to a range of business usages. Before Rosemary and Iain, a successful equestrian business operated from the address. The courtyard stable block remains intact, and with minor upgrading, could be quickly made fit for this purpose again. And your imagination need not stop with horses- another possibility might be kennels, or grazing animals. Iain, himself a retired veterinary veteran, would be delighted to relinquish his home to an animal lover.
Rosemary and Iain are sadly aware that their days at Craigs are coming to an end. The house needs young blood to fully utilise the facilities and maximise them further, and they are keen to spend time with their own younger family members down south.
Rosemary and Iain update
We were delighted to hear that Rosemary and Iain did move closer to family when they sold their home.